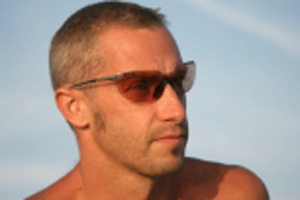 Anthony "Tony" Venticinque has been coaching in one respect or another since 1991, and professionally coaching triathlon since 2006.  Tony holds a Bachelors Degree in General Studies with minors in Exercise Science and Psychology as well as a Master's of Science degree in Exercise Physiology.
Professional accomplishments at the USAT Club Nationals include Winning the Division V in 2009 and Runner up at the Division IV in 2010, as well as coaching 21 age group athletes to 33 World Team Qualifications at the Sprint, Olympic, 70.3 and 140.6 distances over the past five years.  Tony has also qualified numerous athletes for the Boston Marathon and helped countless athletes achieve PR's and life long milestones.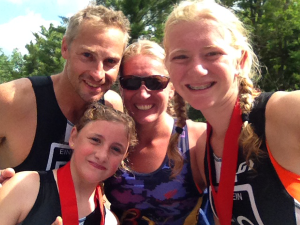 Tony is a USA Triathlon Certified Level2 Coach and USA Cycling Certified Level 2 coach.  Tony previously coached cycling based out of a 16 station Compu-Trainer Lab where he also conducted metabolic testing including RMR, VO2max, and Blood Lactate Testing.  Tony Developed a Triathlon team from 3 members to over 100 members in just three years, receiving National recognition.  In 2011 Tony left that organization to "get out of the basement" and worked as a Crew Member, Crew Leader and eventually Race Director for 3 Disciplines racing.  Tony participated as an employee of 3 Disciplines Racing for more than 50 multi-sport events over the past two seasons. This spring, Tony re-located to beautiful Traverse City to focus on a higher level of attention for fewer athletes and to create more of a "destination" feel for hands on triathlon training camps.

Leaning on his Biomechanics education, Tony has performed over 1000 professional bike fittings as he holds certifications from Dan Empfield's Fit Institute Slow Twitch and is a Specialized Body Geometry Certified Master Fitter created by Dr. Andrew Pruitt and the Boulder Center for Sports Medicine.
Tony has worked as Strength and Conditioning Coach for two figure skating clubs, worked in Corporate Wellness for Ford and Chrysler, as well as Cardiac and Pulmonary Rehabilitation at the Henry Ford Center for Sports Medicine, and medically supervised weight loss programs as an exercise specialist.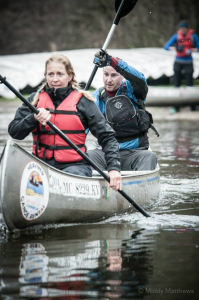 Personally Tony competes in Adventure Racing, Mountain Biking, Cyclo Cross, and has raced in over 100 triathlons from sprint to Ironman.  Racing highlights include Qualifying for the ITU Sprint Triathlon World Championships and winning the Michigan Multi Sport Sprint Points Series and Michigan X-TRI Off Road Triathlon Point's Series. While Tony enjoys racing, his true passion is seeing others go above and beyond their own goals.
Tony coaches pool and open water swim workouts.  Tony coaches group run workouts weekly including track workouts rides at various locations including pre-race rides on site at local triathlons. Tony offers transition skills clinics and leads beginner mountain bike trail rides as well.